L'OSIER Marron Glacé
This Marron Glacé is made from chestnuts harvested in the Italian countryside of Avellino, a province near Naples surrounded by the mountains of Irpinia.
To preserve the flavor over a long period of time, the chestnuts are glazed using just the right amount of sugar, adjusted depending on the year's harvest, and finished with the rich and flavorful aromas of vanillas from Madagascar.
The confection is characterized by a taste that brings to mind the enjoyment of roasted or pureed chestnuts.
Please enjoy this luscious and flavorful Marron Glacé offered by Executive Chef Olivier Chaignon.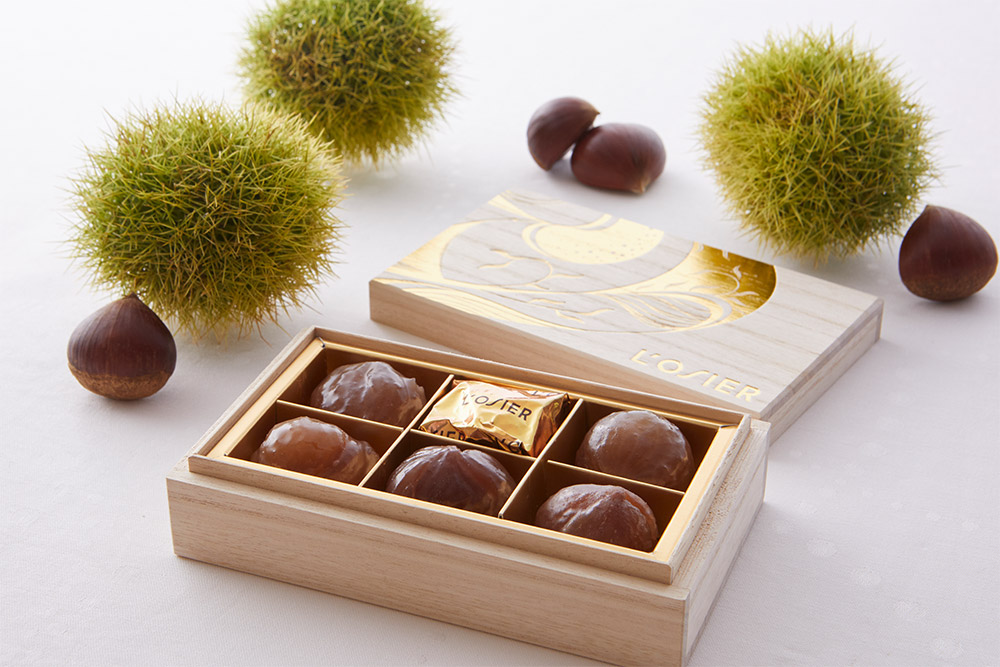 Price: 6,480 yen (tax inclusive)
comes with a refrigeration bag

Content

: 6 pieces

Best by date

: Within 90 days

Storage

: Keep refrigerated
*This item is only available for purchase
by customers who dine at L'Osier.
*Please reserve this item at least one day in advance.
*Delivery service is not provided.