L'OSIER Cigares Box
It features a delicately balanced blend of the robustly flavorful Chuao chocolate made from rare Criollo cacao beans harvested in Venezuela, and the floral and fruity Arriba couverture noir chocolate made with cacao beans from Ecuador.
This delectable chocolate is shaped into cigars to give form to the elegance offered by L'Osier.
Please enjoy this original chocolate created by Executive Chef Olivier Chaignon.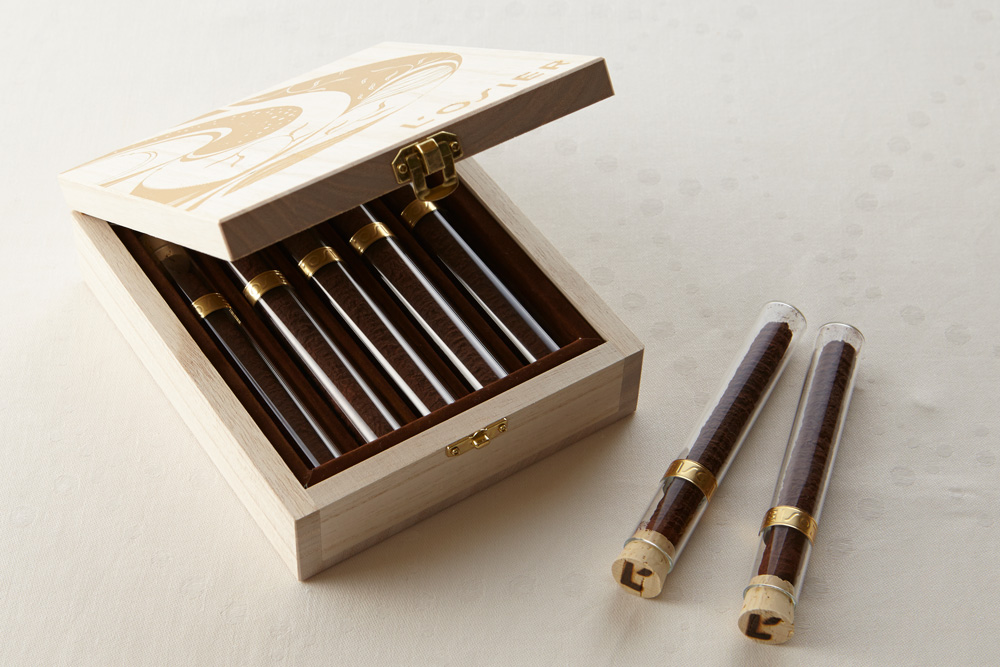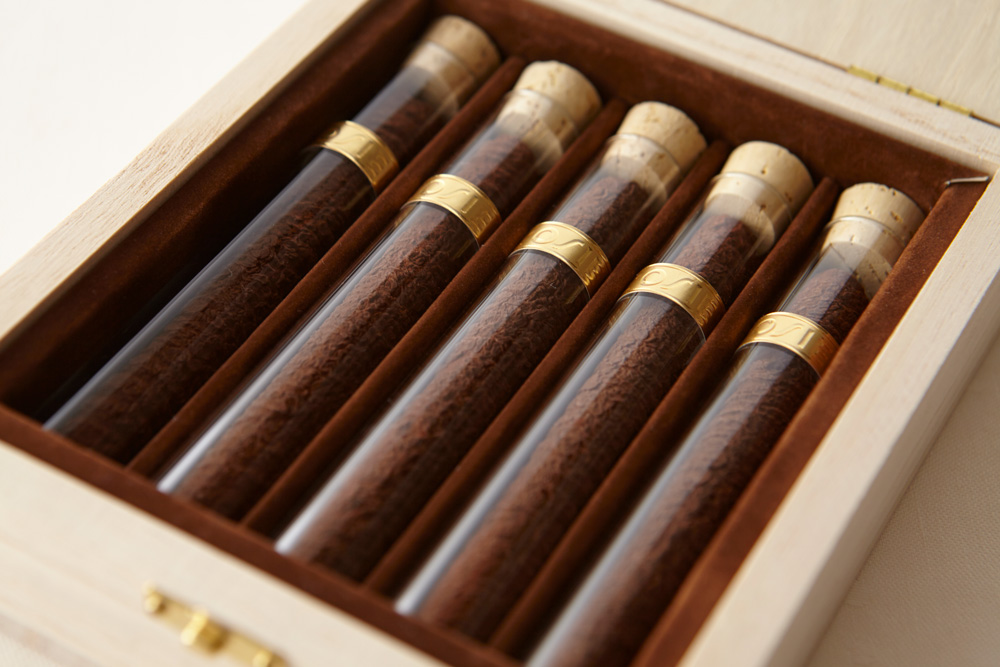 Price: 8,640 yen (tax inclusive)
comes with a refrigeration bag

Content

: 5 pieces

Best by date

: Within 14 days

Storage

:
Keep in a cool place at a temperature of 20°C
or below. Keep away from direct sunlight, high
temperatures and high humidity.
*This item is only available for purchase
by customers who dine at L'Osier.
*Please reserve this item at least one day in advance.
*Delivery service is not provided.