Extra-virgin olive oil selected by Olivier Chaignon
Top-quality olive oil from specialist Alexis Muñoz, made from only fully ripe, organic olives. Selected by Olivier Chaignon, this extra-virgin olive oil is 100% made from Arbequina, a cultivar native to La Rioja, Spain. It is characterized by its well-balanced flavor and subtle aroma suggestive of green apples and hazelnuts.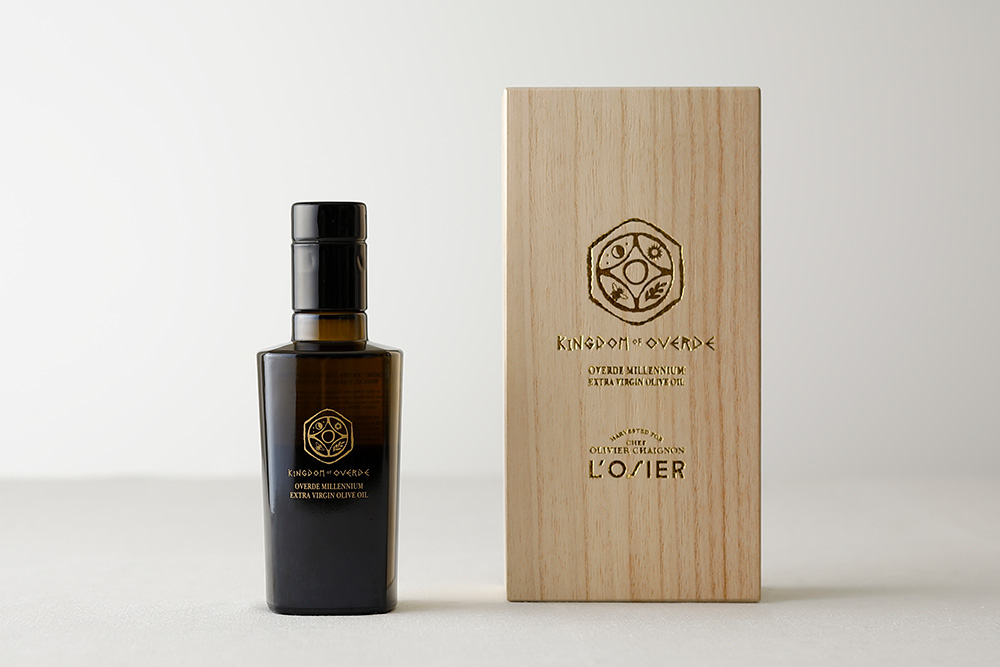 Price: 5,400 yen (tax inclusive)
Volume

: 230 g

Storage instructions

:
Store at room temperature away from direct sunlight.
*Available for purchase at L'Osier by dining patrons only.
*Please reserve at least one day in advance.
*Not available for delivery.